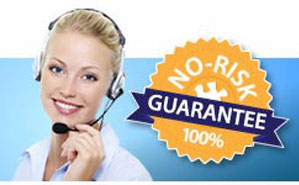 Filters
Fall Puzzles FAQs
Are you curious about fall puzzles at Spilsbury? We answer some of your frequently asked questions below. Shop our huge assortment of autumn jigsaw puzzles today, available in assorted sizes, shapes, and levels of difficulty--100% satisfaction guaranteed!
What Are Fall Puzzles?
Fall jigsaw puzzles are puzzles that are created to celebrate the autumn season, but can be completed at any time of the year! They are perfect for game nights, time with family, birthday or holiday parties, gift exchanges, or any other type of gathering where puzzles are welcome. Explore fall and harvest puzzles in themes such as colorful mountain vistas, autumnal villages, spooky Halloween cats and witches, pumpkins, and so much more. At Spilsbury, we also offer a variety of seasonal puzzles such as
winter
,
summer
, and
spring jigsaw puzzles
.
Why Are Fall Puzzles Good Presents?
Fall puzzles make great gifts for people of all ages, perfect for almost any social gathering including gift exchanges, holiday parties, or a family game night. Autumn jigsaw puzzles are fun seasonal puzzles to do by yourself, or with friends or family members. Celebrate the autumn season with puzzles that showcase nostalgic holidays such as Halloween and Thanksgiving, as well as the beauty of the great outdoors and changing leaves.
At Spilsbury, all of our puzzles are made with high-quality, durable materials for long-lasting puzzling enjoyment! Be sure to use
puzzle accessories
to make your puzzling hobby all the more enjoyable and preserve your jigsaw once completed with our
puzzle glue
.
How Long Does It Take to Complete a Fall Puzzle?
The time it takes to complete themed autumn jigsaw puzzles from Spilsbury will depend on a number of factors, such as your skill level, the number of pieces, the complexity of the design, and the number of people working on the jigsaw at once. We carry fall puzzles in sizes ranging from 100 to 1,000 pieces, meaning there's a difficulty level perfect for people of all ages. We also carry shaped puzzles for people looking for a unique twist and extra challenge.
Jigsaws with 200 or 300 pieces are a great choice for children and beginners, taking only an hour or two to complete. If you're eager for more of a challenge, explore our collection of
1000 piece puzzles
. These may take longer to solve, but there is no beating the sense of satisfaction and accomplishment you feel once you've finished a difficult puzzle.