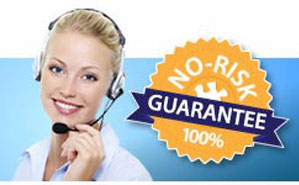 Filters
500-Piece Puzzles From Spilsbury
Our 500-piece puzzles are perfect for puzzlers of all ages. They make for a good challenge, but are still approachable for beginners. Complete each 500-piece jigsaw puzzle in one sitting, or break the puzzle up into multiple days of solving. Challenge yourself, or work on it with friends and family! Browse our 500-piece puzzles to find many challenging puzzles at an affordable price.
500-Piece Jigsaw Puzzle FAQ
Curious about our 500-piece jigsaw puzzles? Get answers to common questions below.
What Kind of 500-Piece Jigsaw Puzzle Should I Buy?
We have many different kinds of 500-piece puzzles for adults and children alike. These puzzles contain between 500 to 550 pieces and have different levels of complexity. Adults love landscapes and more detailed scenes, while kids like simpler, more colorful puzzle designs featuring animal or holiday themes. The kind of puzzle you buy really depends on who you're buying it for and their preference and skill level.
How Do You Solve a 500-Piece Puzzle?
There's no one right way to solve a puzzle. Some people like to finish the perimeter first and work inward. Some like to complete it in quadrants. Others simply spot a couple pieces they know fit together and build from there. Whichever method you prefer,
jigsaw puzzle accessories
like trays, tables, and puzzle glue help make the job easier, more comfortable, and more organized.
How Long Does It Take to Complete a Jigsaw Puzzle With 500 Pieces?
The time it takes to complete a 500-piece jigsaw puzzle varies by person depending on their skill level and the time commitment they make. A puzzle this size can easily be finished in a couple of hours if tackled in one sitting, but can also be spaced out over time.
Are 500-Piece Jigsaw Puzzles Good for Beginners?
For beginners of older age, an appropriate place to start is 500 piece puzzles for adults. They're not as overwhelming as large puzzles, but they provide more of a challenge than
200-
and
300-piece puzzles
. Those with limited vision may have trouble seeing smaller pieces, however, and may want to opt for fewer pieces or puzzles with oversized pieces.