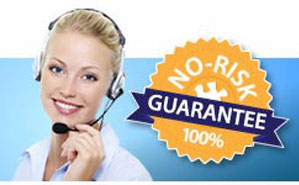 Filters
Clearance Jigsaw Puzzle FAQs
Want a great puzzle or novelty gift at an even better price? Check out our entire selection of puzzles and games on sale. We have such a large selection of one-of-a-kind gifts, games, and puzzles on sale, you're sure to find a new favorite!
Do you have a question about our
puzzle sale
? Check out our FAQ below!
What kind of sales puzzles and games make the best presents?
We have a wide variety of clearance puzzles and fun games on sale. Puzzles are great for your mind and make great gifts for practically everyone. You can select a smaller-sized puzzle with between
300
and
500
pieces for beginner puzzlers. That size is big enough to be exciting and a bit of a challenge without being overwhelming. The
750
,
1000
, and above puzzles are perfect for seasoned puzzlers. To browse our selection of clearance puzzles and other puzzles on sale, visit our
Sales and Clearance
page. Games also make wonderful presents- they're so much fun and can be enjoyed by a group of friends or family. We have many options when it comes to individual and family games. From the cerebral to the silly, we aren't playing around when it comes to games.
What kind of items are on sale?
Our sale items include clearance jigsaw puzzles, games, novelty gifts, and more- all up to 50% off! We also have so much more than just clearance puzzles; we also have lots of fun
toys & games
and
gag gifts
. If you're looking for a unique toy or game, check out our portable
6-pocket pool game
or get the lefty in your life a book of
Lefty Crosswords
puzzles. Our customers also love our kitten-shaped
playing cards
and other fun games for the whole
family
.
Does Spilsbury do Holiday puzzle sales?
We run sales and promotions all year long, so you don't have to wait for the holidays to shop. Enjoy our discount puzzles, gifts, and games anytime you feel like mixing it up for your next game night! You can be the first to know of our current sales by joining our email sign-up. Simply go to our
homepage
and select "subscribe now" to be alerted of our season's lowest prices.
Do puzzles make good gifts for adults?
Absolutely! Puzzles make excellent gifts for adults, and they're the perfect way to spend quality time with your loved ones or practice self-care when you need some downtime. There are so many unique puzzles on sale right now, and they won't last long!
Does Spilsbury allow returns for clearance puzzles?
We want all of our customers to be 100% happy with their purchases, and that's why we offer a
worry-free shopping
experience. If there are any missing pieces, or if your clearance puzzle or gift doesn't meet your expectations, you can ship them back to us and we'll replace them or issue a refund.