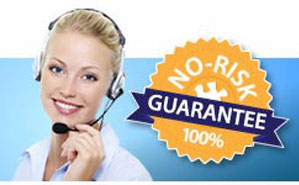 Filters
Native American Jigsaw Puzzle Commonly Asked Questions
Do you have a question about our Native American puzzles? Check out our FAQ below!
What can I do with my Native American puzzle after it's assembled?
To preserve your Native American puzzle as an art piece to hang on the wall, we recommend framing it! We have everything you need to create
puzzle framing kits
to memorialize your Native American jigsaw puzzles and celebrate the memory of constructing them. For a glossy finish, seal your puzzle pieces together with
Puzzle Glue
, or
simply frame
your Native American puzzles so you can take them apart at a later time and start the fun all over again!
What kind of Native American jigsaw puzzles should I buy?
One way to celebrate Native American history is by learning more about their contributions and their rich culture! Native American jigsaw puzzles can be a great starting point to spark learning and curiosity and are available at different prices and vary in terms of their level of difficulty. Our
Founding Fathers 550 Piece Jigsaw Puzzle
depicts four U.S. presidents carved into Mount Rushmore and outlines the true Native American founding fathers behind them. Our Native American puzzles highlight sacred objects, traditional outfits, and important symbols in Native American culture to encourage customers to dig deeper and educate themselves on the topic. A portion of our sales is donated to the Native American Heritage Association which directly supports Native American families in need.
How long does it take to complete a Native American jigsaw puzzle?
Puzzles come in all different colors, shapes, and sizes, which affect the timetable for finishing Native American puzzles. Whether you are a world puzzle champion or prefer to accomplish puzzles at your leisure, there is simply no way to forecast how long a puzzle will take to complete. It's no secret that a
500 piece puzzle
will not take as long as others with higher piece counts. Colors can play a role in how fast or slow the process takes. Depending on your method, our
Wolf Canyon 1000 Piece Jigsaw Puzzle
may take longer to complete as it utilizes the same shade of dark blue in many areas. For beginners, we recommend easing yourself into the puzzle game with 250 or 500-piece puzzles, and for those who wish to take it up a notch, check out our
1000 piece puzzle
options.