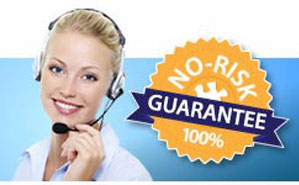 Filters
Fantasy Puzzles FAQ
At Spilsbury, our low-price fantasy puzzles provide a fun and imaginative challenge for both new and veteran puzzlers alike. Jigsaws, especially those with more fantastical images, can often be difficult to approach and may require some research beforehand to choose the right one for your skill level! Below, we answer your FAQs about fantasy jigsaw puzzles for sale at Spilsbury.
What kind of fantasy jigsaw puzzle should I buy?
Explore a variety of fantasy jigsaw puzzles at Spilsbury, available in piece counts from 300 to over 1,000. Choose from tons of unique, creative designs such as dragons, magical creatures, forest fairies, witches, and Halloween-inspired scenes. Our fantasy puzzles feature vivid colors and intricate patterns, ranging from the more surreal to the more cartoon-like, making them suitable for puzzlers of all ages. Fantasy puzzles for adults and those who are looking for a challenge may enjoy jigsaws with
1,000 pieces
or
over 1,000 pieces
, with complex images of fantastical worlds to match. For kids, look for simpler and more age-appropriate designs with lower piece counts, depending on skill level, such as
300 pieces
. If you're an avid puzzler and are looking to save money, you can also shop our
boxed value sets
.
How long does it take to complete a fantasy puzzle?
The time it takes to finish a fantasy puzzle, or any jigsaw for that matter, depends entirely on the number of pieces, the skill of the puzzler, and the level of focus and dedication while solving. Whether you work for hours at a time or like to chip away at a jigsaw gradually is perfectly okay and up to you! Fantasy jigsaw puzzles with 1,000 pieces are naturally going to take longer to complete than those that are
200 pieces and under
. The complexity of the image design will also determine the time spent puzzling!
What's the best strategy to complete a fantasy jigsaw puzzle?
Best practices for solving a fantasy jigsaw puzzle will be similar to those for any other type of puzzle. The main difference is that the images on a fantasy puzzle may not be as instantly recognizable or familiar, in which case carefully examining the image before you begin or as you go--if you prefer to do so--will be an important and helpful step. Strategy-wise, we recommend that puzzlers plan ahead by picking a workspace with good lighting, a flat surface, and comfortable seating. Avoid slick tables where pieces will slide around, as well as soft surfaces like a carpet where pieces will be hard to move.
Puzzle accessories
--such as roll-up mats or puzzle tables--could help simplify the process. Once you start, flip all of the pieces, identify the corners and fill out the edges first to create a framework, sort by color and pattern, set unique pieces aside, and take breaks as needed as you go! Solving a puzzle is a fun and engaging activity, so be sure to give yourself plenty of time and mental space to enjoy the process.
What are the benefits of fantasy puzzles?
There are many benefits to doing a puzzle, especially one with a fantastical design. No matter your skill level, puzzling can help improve memory, reduce stress, increase problem-solving capabilities, sharpen your attention to detail, and even boost your imaginative powers. Solving a puzzle also improves self-confidence and spatial awareness, skills that are vital for children, adults, and the elderly.