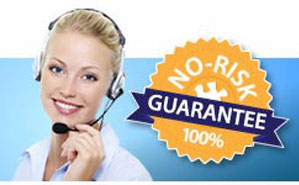 Filters
200-Piece Puzzles From Spilsbury
Since 1983, Spilsbury has made it easy for individuals and families to find a variety of puzzle themes and difficulty levels to enjoy. Our 200-piece puzzles are popular among both kids and adults who want a more relaxing project to work on. Learn more about our 200-piece jigsaw puzzles below.
200-Piece Puzzle FAQs
See answers to common questions regarding our 200-piece puzzles and which are best to buy.
What kinds of 200-piece jigsaw puzzles are there?
Spilsbury offers a range of products with 200 pieces or less. Our puzzles feature a variety of themes, including animals and beautiful scenery. We also sell many
holiday puzzles
, as well as
boxed sets
that include multiple items with a similar theme.
Are 200-piece puzzles good for kids and beginners?
Our 200-piece puzzles for kids are ideal for young children and those new to puzzling. The pieces are often larger and easier to handle, which is great for small children or those with difficulty controlling fine motor skills. Puzzling can even help kids to gain more patience, focus, and dexterity. The difficulty levels of these puzzles allow them to learn problem-solving skills without being too overwhelmed. We also have 200-piece puzzles for adults that feature more advanced imagery.
How should you help kids to solve puzzles?
When purchasing a 200-piece puzzle for a kid, first pick the appropriate difficulty level for the child's age and ability. Consider tying the puzzle imagery to their interests as well, such as a holiday or animal theme. When working on a project, advise kids to first sort the pieces by color. Then, suggest starting with the outer edges that feature a flat side and working their way inward.
Does Spilsbury offer puzzles with less than 200 pieces?
Yes, Spilsbury also offers puzzles that are even smaller than 200 pieces. These can make great
gifts for kids
of all ages, as they allow them to quickly succeed and learn the joys of puzzling.