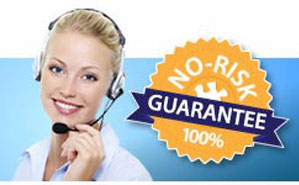 Filters
The Black Art Puzzle Collection offers relaxing, stimulating puzzles that are enjoyable by all.
Black Art Jigsaw Puzzle Commonly Asked Questions
Do you have a question about our African American art jigsaw puzzles? Check out our FAQ below!
What is the meaning behind the African American puzzle collection?
Our African American puzzles celebrate black culture and history by paying tribute to different aspects of African American life. Our African American art puzzles contain themes integral to the African American community, such as family, faith, black beauty, and black barbershop culture. As you assemble the African American art puzzles, you can gain knowledge of African American history and form a new appreciation for African American art!
What kind of Black art puzzles are offered?
We offer a wide variety of black art puzzles! For instance,
The Brown Bomber 500 Piece Jigsaw Puzzle
commemorates the African American boxer, Joe Louis, who became a world heavyweight champion in 1937 when he defeated James J. Braddock in Chicago, Illinois. Or check out a different black history puzzle like our
Usiku, Night 500 Piece Jigsaw Puzzle
, which presents a woman and her baby in a Swahili-speaking society--a language that originated in East Africa, but has now spread to over 14 countries!
We have no shortage of African American puzzles that celebrate strong black families. Our
Daddy's Little Girls 500 Piece Jigsaw Puzzle
is a heartwarming depiction of a tight-knit family.
What can I do with my Black history puzzle after it's assembled?
Seal the memory of putting together your black art puzzles with a frame! Coat your artwork with our
Puzzle Glue
for a glossy finish. Or, keep your black history puzzle framed for a short while before taking it apart and starting the fun all over again with our sleek
20" X 27" Black Metal Channel Frame
. View our
Jigsaw Puzzle Accessories
for all of your storage and framing needs!