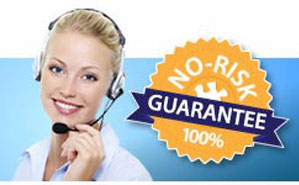 Filters
Sports Fans Gifts
Nailing the perfect gift for the sports lover in your life is not a simple task. Our line of gifts for sports fans makes it easy with our exclusive collection of trivia playing cards, personalized memorabilia, and mini-games! Our high-quality sports gifts cater to both new and longtime sports fans. Since 1983, we've been delivering exceptional customer service and are excited to give you countless sports fan gift ideas for the sports enthusiast in your life!
Sports Themed Gifts FAQ
As team rivalries run deep, double-check your gift recipient's favorite team to choose sports fan gifts that align with their loyalties, or stay on the safe side by selecting a gift that celebrates sports more generally. Check out our answers below to some commonly asked questions about gifts for sports fans!
What Kind of Gifts for Sports Fans Are Available?
We offer a wide selection of sports fan gifts (for you) or the sports aficionado in your life! Practice your "touch football" with our
Mini Football
set or get the upper hand with our
Thumb Wrestling Sleeve
. Transform your pad into the ultimate sports dream home with our
Personalized It's Football Season Doormat
or update your wardrobe for game day with a pair of our NFL socks, featuring the biggest leagues in football! Sharpen your team knowledge with our NFL team trivia books. No matter the occasion, our gifts are sure to hit a home run, and for even more gifts for the sports fan in your life, browse our sports-related jigsaw puzzles!
Are Trivia Games, like the Team Trivia, Beneficial for Your Brain?
Our
Team Trivia Books
make excellent sports fan gifts, keep your brain sharp, and are fun games for all ages! Every time you learn new information, your brain creates new neural pathways and adjusts current ones. Engaging your mind with trivia games also helps to
improve cognitive brain function
, especially in older adults. Not only that, but you can experience a rush of dopamine when you win, which helps to strengthen your frontal cortex and connect with others. Our selection of gifts for sports fans has a range of benefits for customers apart from simply having fun! If you're not interested in sports themed gifts, then check out our
Brainteaser Puzzles
for other challenges to solve.