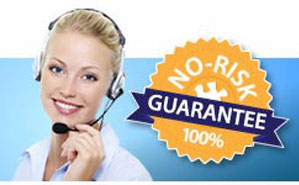 Filters
Brainteaser Puzzles From Spilsbury
Jigsaw puzzles
aren't the only way to challenge your mind. At Spilsbury, we have sold fun and challenging brainteasers since our founding in 1983. All of our brainteaser puzzles are made of high-quality materials like metal and wood to ensure durability. Many of them are unique to Spilsbury and unable to be found anywhere else! TO:
Brainteaser Puzzles and Games FAQ
Do you have questions about brainteaser puzzles at Spilsbury? Check out our FAQs below.
What Are Mechanical Brainteasers?
Mechanical brainteasers are handheld puzzles and games that are each completed in a unique way, requiring ingenuity and creativity to solve. One of our metal brainteasers at Spilsbury, for example, involves rotating interlocking rings until they've separated, while another might require turning parts of a lock until it opens. Outside of 3D interactive puzzles, Spilsbury offers a variety of
puzzle books
(like crosswords) that also challenge a person's problem-solving skills.
Why are Brainteaser Puzzles Good for Children?
Brainteasers help teach children valuable skills, such as concentration and creative thinking in order to focus on a single problem until it's solved. Since mechanical brainteasers are handheld puzzles, they also help improve dexterity and hand-eye coordination for kids who may have difficulty sitting still for long periods of time.
Brainteasers come in varying degrees of difficulty, so make sure to pick the right level for your child. You can also pursue our extensive catalog of jigsaw puzzles and
exclusive puzzles
at Spilsbury if looking for other
unique gift
ideas. Interactive brainteasers and jigsaws help improve memory and reduce stress for kids and people of all ages.
How Do You Solve Metal Brainteasers?
Some but not all metal brainteasers will come with instructions to help guide users and provide context for solving the puzzle. When instructions are not included, you'll need to figure out how to work with and manipulate the pieces of the metal mind teasers to progress toward a solution. This process can be more challenging at first compared to solving traditional jigsaw puzzles and other toys and games. For this reason, we recommend doing a bit of research on any specific brainteaser's level of difficulty before purchasing.