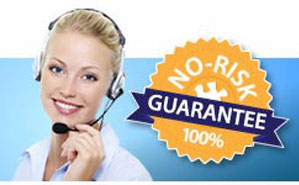 Filters
Winter Puzzles FAQ
What Are Winter Puzzles?
Winter puzzles are a type of jigsaw created to celebrate the scenic winter season and holidays, though can be completed any time of the year! Winter scene jigsaw puzzles are the perfect choice for game nights, family time at home, birthday parties, gift exchanges, or any other gathering.
Explore winter puzzles at Spilsbury available in themes such as cozy villages, snowy city skylines, horse-drawn carriages, scenic panoramas of the countryside, and popular holidays like Christmas. Piece counts range from under 200 to 1,000 or more, depending on availability, making these jigsaws suitable for puzzlers of any skill level. Spilsbury also offers a variety of seasonal puzzles such as
fall
,
summer
, and
spring jigsaw puzzles
."
Why Are Winter Puzzles Good Presents?
Winter puzzles make for fun seasonal activities to do by yourself, or with friends or family. Celebrate the winter season with breathtaking jigsaws that showcase the nostalgic atmosphere of holidays such as Christmas and the New Year. At Spilsbury, all of our jigsaw puzzles are made with high-quality, durable materials for puzzling enjoyment year after year. Be sure to utilize
puzzle accessories
to make your puzzling hobby more streamlined and keep your puzzle pieces in one place. Then preserve your puzzle once completed with our
puzzle glue
!
How Long Does It Take to Complete a Winter Puzzle?
The time it takes to complete any jigsaw puzzle will vary depending on your skill level, the number of pieces, the difficulty of the puzzle's image, and other factors such as how many people are working at once. On that note, winter puzzles tend to have a similar difficulty to other types, with the exception being our shaped winter puzzles. Our shaped puzzles pose more of a challenge due to the unique border design. Landscapes with a lot of the same color, like white snow or a forest of evergreens, will also take more time to assemble.
For puzzlers looking for something on the easier side, explore our 300 piece winter jigsaw puzzles. Expect these to take around an hour or two to complete. If you're eager for a challenge, browse our collection of
1000 piece puzzles
. These may take longer to complete, but there is no beating the sense of satisfaction and accomplishment you earn when you've overcome a difficult puzzle.