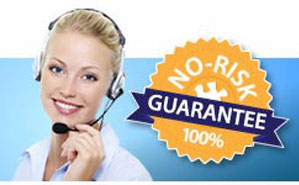 Filters
3D Puzzles FAQ
Below, we answer some of your frequently asked questions about 3D jigsaw puzzles at Spilsbury. These 3D puzzles can often be a bit difficult to approach, and sometimes it might be best to do some research beforehand. See more for helpful tips below!
What are 3D jigsaw puzzles?
A 3D jigsaw puzzle is a type of puzzle that you assemble or solve in order to create a final three-dimensional form. You can think of them like miniature sculptures. 3D puzzles are usually made of some type of interlocking pieces or mechanisms, for a more tactile and unique experience that requires spatial memory, dexterity, and problem-solving skills to complete. Spilsbury 3D puzzles aren't to be confused with your standard flat
jigsaw puzzles
, where users fit together pieces of an image as represented on the box. Also, 3D jigsaw puzzles usually don't have quite as many pieces as their flat counterparts. Most 3D versions have less than 100 pieces, versus
1,000 piece
to
over 1,000 piece jigsaw puzzles
. This can make 3D jigsaw puzzles more approachable for children (generally, ages 10 and up) and those with shorter attention spans. No matter your skill level, a 3D puzzle makes for a fun and engaging challenge.
How long does it take to complete a 3D puzzle?
The amount of time it takes to finish a 3D puzzle depends on the skill level and dedication of the puzzler, along with the puzzle's number of pieces. 3D jigsaw puzzles for adults and kids alike may take anywhere from 30 minutes to a few hours. Standard
puzzle accessories
, like lights or trays to hold all the pieces, may be useful while working.
What kind of 3D puzzle should I buy?
There are a few different kinds of 3D puzzles at Spilsbury, varying by theme (animals versus figurines) and material type. The two primary types of 3D jigsaw puzzles for sale at Spilsbury are wooden--requiring assembly from scratch into a final form--and crystal, which involve combining and manipulating the interlocking pieces to "solve" the intended shape.
Crystal 3D puzzles
Crystal 3D puzzles are made from interlocking crystalline pieces that puzzlers combine to turn into a final figure, such as a miniature owl or giraffe. They are made from a hard plastic for durability, while still appearing decoratively appealing. Most 3D crystal puzzles from Spilsbury stand around four inches tall and three inches wide, with roughly 40 pieces per puzzle. Since the pieces are small and may pose a choking hazard, this type of 3D jigsaw puzzle is best for people 12 and up.
3D wooden jigsaw puzzles
A 3D wooden jigsaw puzzle allows puzzlers to build their very own figures, such as a little Roman soldier or colorful rooster. Each has around 60 pieces in various shapes, making for a test of patience and imagination. These 3D puzzles are best-suited for anyone over the age of eight.