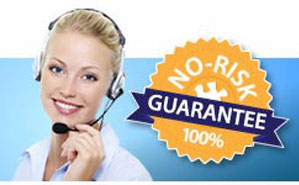 Filters
Jigsaw Puzzles for Sale at Spilsbury
Spilsbury offers a comprehensive selection of jigsaw puzzles, featuring puzzles by renowned artists with a variety of themes, shapes, piece counts, and difficulty levels, as well as providing information on the
history of jigsaw puzzles
. Trusted for decades to provide you and your family with cool jigsaw puzzle projects you're sure to remember, we've got something to excite and entertain puzzle lovers of all ages and preferences!
Jigsaw Puzzle FAQs
Curious about our jigsaw puzzles? Take a look at our frequently asked questions.
What kind of Spilsbury jigsaw puzzle should I buy?
This depends on your personal preferences and the time you want to invest. Spilsbury carries many different imagery themes, including country, holiday, vintage, animal, and sports-themed scenes. Depending on the amount of time and attention you have to devote to a puzzle project, we have jigsaw puzzles for sale ranging from 300 to over 1,000 pieces. Find each of our size categories linked below to check out our selection!
What are the best jigsaw puzzles for adults?
We have no shortage of adult jigsaw puzzles! For adults who haven't done much puzzling, a smaller puzzle of 300 to 500 pieces may be best. For those who are more experienced or want a greater challenge, a 1,000-piece puzzle will surely keep you busy. If you have eye trouble, a puzzle with larger pieces may be preferable.
What are the best jigsaw puzzles for kids?
Puzzles are a great way for children to stay occupied and be creative, as well as work on fine motor skills. Puzzling as a family is also a great way to bond and make memories. Spilsbury has many child friendly themes to choose from, such as those focused on animals, comics, or holidays. Browse our list of the
most popular board games in each state
to see which game your child should pick up next! In the case of jigsaw puzzles for kids, opt for those that are larger and have fewer pieces so as to match a child's attention span and capabilities.
Are jigsaw puzzles good for your brain?
Puzzling is a great project for the brain, as are
brainteasers
! The combination of mental and physical skills required to assemble a puzzle keep different parts of the brain activated in a variety of ways. It's a pastime that's been proven to help calm anxiety as well as improve memory and assist those with Alzheimer's or dementia.
What's the best strategy to complete a Spilsbury puzzle?
There's no proven strategy for puzzling. Some people prefer to start with the puzzle's perimeter and work their way toward the center. Others like to group pieces by color and assemble piece by piece. Some work left to right. One approach is not necessarily more effective than the rest. Puzzling is supposed to be fun, though, so don't worry too much about how fast and effortless you are!
Puzzle accessories
can make the process a bit easier, however, by helping you stay organized and comfortable while you work. Once you've finished putting your favorite puzzle masterpiece together, be sure to learn
how to glue and frame your jigsaw puzzle
so that you can keep your puzzle preserved for as long as you'd like.