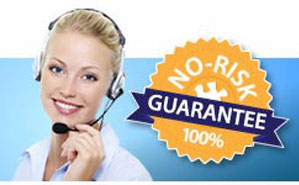 Filters
Cat and Dog Jigsaw Puzzles FAQs
Do you have a question about cat and dog jigsaw puzzles at Spilsbury? Are you looking for a fun gift or new puzzling adventure? Our collection of themed dog and cat puzzles is perfect for people of all ages, with jigsaws available in a range of sizes and piece counts. Check out our answers to commonly asked questions below!
How long does it take to complete a cat and dog jigsaw puzzle?
There are a few factors that determine how long it takes to solve a dog and cat puzzle, such as the puzzler's skill level, the piece count, the complexity of the design, and how many people are working on the jigsaw. Puzzles with fewer pieces--such as 300 or 500 pieces--will take two to five hours on average, while puzzles with 1,000 pieces or more can take much longer.
To make your puzzling experience more enjoyable and save time, consider using a
puzzle organizer
and other accessories, like a dedicated puzzle table. You can also use a puzzle strategy when tackling larger cat and dog puzzles--organize pieces by color at the start, build out the border first, and work in sections.
What can I do with my cat and dog puzzle after it's assembled?
Many animal lovers love to frame their assembled puzzles, especially cat and dog jigsaw puzzles with pictures of cozy pets at home, tabbies playing with yarn, and other adorable scenes. Explore
puzzle framing kits
at Spilsbury to preserve your masterpiece, with specialized puzzle glue and frames to make the process easy. Of course, you can always take the jigsaw apart instead and start over for another round of fun.
Are there other animal puzzles I can buy?
At Spilsbury, we carry all sorts of fun animal-themed puzzles, in addition to our beloved cats and dogs puzzles. Common
animal and wildlife puzzles
include birds, barnyard friends, rabbits, horses, and other animals. Explore seasonal and holiday themes for extra puzzling fun in a range of piece counts and difficulties no matter your skill level. Beginners and children will delight in our 300 piece dog puzzles, while cat puzzles for adults make the perfect choice for an afternoon of mentally engaging entertainment.