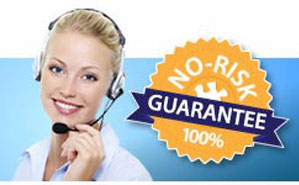 Filters
1,000-Piece Puzzles from Spilsbury
Put yourself to the test with 1,000-piece jigsaw puzzles! These puzzles offer a substantial challenge for the true puzzler. Shop all kinds of themes, from beautiful country scenery and unique animal shapes to complicated cartoon images, seasonal images, and holiday scenes. Explore our selection of 1,000-piece jigsaw puzzles below.
1,000-Piece Puzzle FAQ
Wondering if jigsaw puzzles 1,000 pieces or more are a good fit for you? Consult our frequently asked questions below.
What kind of 1,000-piece jigsaw puzzle should I buy?
First, address your skill level and the amount of time you want to invest. A large puzzle can be time-consuming, so you need commitment and a good attention span going in. Make sure the theme is one you'll enjoy so you'll be motivated to finish it. At Spilsbury, we have a variety of themes to choose from, including
shaped jigsaw puzzles
related to animals, sports teams, holidays, and more!
What are the best 1,000-piece jigsaw puzzles for beginners?
Spilsbury's 1,000-piece jigsaw puzzles may not be the best place to start for a beginner. Smaller projects, like our
300-piece puzzles
300-piece puzzles, may be a better place to get into things. Though, if you're looking for a challenge, go for it! To make your first few 1,000-piece puzzles a bit easier, you may want to look for products with images that don't have that much color variance. That will make it easier to separate pieces by color to tackle the image.
How long does it usually take to solve a 1,000-piece puzzle?
The time it will take you to complete any puzzle depends largely on skill, experience, and the time you invest. One person may finish a puzzle with 1,000 pieces in a few hours, whereas another may take a week.
What's the best strategy to complete jigsaw puzzles with 1,000 pieces?
There's no one right way to approach a large puzzle. Some people prefer to start with the perimeter and work their way toward the center. Others like to group pieces by color and assemble piece by piece. Some work left to right. One approach is not necessarily more effective than the rest.
Puzzle accessories
can make the process a bit easier, however, by helping you stay organized and comfortable while you work.
How are jigsaw puzzles with 1,000 pieces made?
Jigsaw puzzles get their name because they were originally made with a jigsaw, also known as a scroll saw. Today's methods also include the use of metal template grids, lasers, and a process called random cutting. Generally, once images are selected, they're scanned, edited, and printed on cardboard before being cut into pieces, evaluated for quality assurance, and boxed.